Strategic Partners
Welcome to our Strategic Partners Landing page. We created this page to create ONE PLACE where players and coaches can find the services they need. From these companies, you will find a wide variety of great services including:
Job Listings
Learning Websites
Player to Player Match-ups
Player to Coach Match-ups
Drill Websites
College Recruiting
If you know of any other businesses that deserve to be on this list, let us know. After all, it's tennis. Now is our chance to serve!
Kalindi Dinoffer VP Marketing kalindi@OncourtOffcourt.com
FEATURED STRATEGIC PARTNERS
WebTennis24.com
is the go-to place for players, coaches and tennis parents.
You will find 900+ drills and lesson plans for tennis coaches, 500+ technique lessons and tips for players, and 600+ lessons and drills for teaching kids tennis. WebTennis24 is an all-in-one platform that makes it easy to learn how to play tennis, improve the technique, footwork, win more matches, or get inspired for teaching tennis to children and adults.
Visit WebTennis24.com today! Plus with every OnCourt OffCourt purchase you will receive free access to two tennis programs and a 30% discount to the other WebTennis24 programs.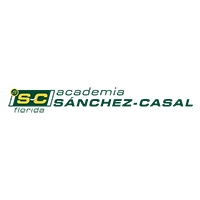 Academia Sanchez-Casal in Florida provides tennis players with a home base that combines advanced tennis and athletic performance training with a custom-designed, college prep academic curriculum. ASC offers a wide range of tennis training programs designed to suit the needs and schedules of players of all ages and ability levels, including year-round weekly, summer camp, tennis and school and coaching programs.
At TennisBuddy,LLC, we grow tennis, we grow fitness! We mentor and empower young, adults and seniors, how to balance and navigate life's daily stressors and build confidence through tennis.
Our high standards of coaching, safe, fun learning tennis environment has kept growing the number of participants and following in the Austin, TX neighborhood communities since 2004.
Director of tennis, coach Aruna, practices what she preaches by teaching all in the communities, the importance of: proper hydration, nutrition, good sleep habits, physical/mental fitness, coping skills and more through her blog posts and on court coaching style. She teaches all to embrace tennis for life, as it teaches life lessons on and off court.
Recreational or competitive tennis, TennisBuddys caters to all age groups, all skills levels.
We have invented a new friendly match play tennis event called TournaFriend© to give all a new, creative, fun and healthy match play tennis experience. Follow the link below for our next event.
Aruna has received 2021 PTR Texas member of the Year award, 2016 PTR Humanitarian of the Year award and is 2021 Tennis Channel's America's Top 50 coaches.
Our website: www.tennisbuddys.com
Subscribe to our channel on YouTube: https://www.youtube.com/user/tennisbuddys
TournaFriend© : https://tennisbuddys.com/junior-tennis/tournafriend/
Blog posts: https://tennisbuddys.com/coaches-corner/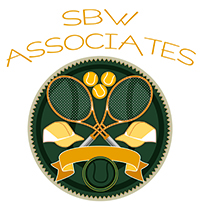 Beyond The Baselines is a full-service consultancy aimed at educating and advising club governing bodies, committees and home owner associations in conjunction with their tennis and fitness offerings. Drawing on the world-wide experience of our team members in the tennis, health and fitness, marketing and advertising industries, we look at the club's business practices looking to improve both the member and homeowner experience through advising governing bodies, general managers and directors in best business practices to create a "best-in-class" program. From revenue studies through to software development to aid in club usage and billing processes, we look at best practices and business standards to bring club tennis and fitness facilities to the best they can be.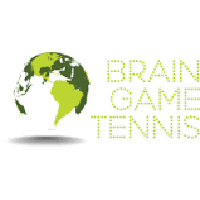 Craig O'Shannessy is widely recognized as the world leader teaching tennis strategy. Craig is the lead analyst for the ATP World Tour, Australian Open, Wimbledon, ATP World Tour Finals, and the New York Times. Craig was awarded the 2015 USPTA Tour Coach of the Year and has strategy products for sale on his website www.braingametennis.com.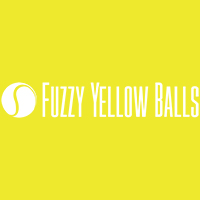 FuzzyYellowBalls.com partners with industry experts and professional tennis players (like Pat Rafter and the Bryan Brothers) to create online tennis lessons for recreational players. The site was co-founded by Will Hamilton who has played tennis since he was old enough to hold a racket (he even had a tennis ball in his mobile!), and started Fuzzy Yellow Balls to spread the game and the fun, friendships, and opportunities that come with it.
Inspired by Gigi Fernandez's commitment to give back to the sport that gave her so much, Gigi has developed a multi-faceted company that delivers unique instruction and experiences to tennis enthusiast throughout the world. The offerings include; (1) Gigi coming to your facility to conduct a Master Doubles with Gigi clinic; (2) unique travel experiences to Grand Slam events and exotic tennis destinations. (3) The Gigi Method" - a one-of-a-kind doubles instructional program available online, and (4) the opportunity for clubs to license her doubles program.
As a OCOC friend, you will receive $300 for booking Gigi for a clinic at your club or facility or $150 for referring customers to a travel experience. Please click here to access "The Gigi Method" For more info call info@gigifernandeztennis.com or call (470) 207-4680.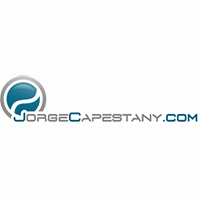 Jorge Capestany is the founder of Capestany Tennis Inc. which runs tennis websites for players and coaches. His coach's website – www.TennisDrills.tv – has had thousands of subscribers in more than 65 countries world-wide and features more than 1,200 videos of tennis drills that can be viewed online and also printed off in diagram form.
His website for tennis players – www.JorgeCapestany.com – features 100% free video lessons for players of all levels as well as a FREE Mental Toughness Video Course and eBook.
Jorge is only 1 of 10 people worldwide that is a Master Professional with the USPTA and a International Master Professional with the PTR.
Kalindi Dinoffer, daughter of OnCourt OffCourt founder Joe Dinoffer, and former competitive junior player, created the free educational blog www.MindfulKalindi.com. In it, she shares her insights into holistic wellness, healing and mindful living learned from her journey as an athlete struggling with injuries and health issues. She is passionate about mindfulness, yoga, plant-based nutrition and Myofascial Release Therapy and is excited to share and connect with coaches and players in the tennis industry and beyond. When she's not blogging or playing with her two cats, Kalindi serves as the marketing coordinator for OnCourt OffCourt.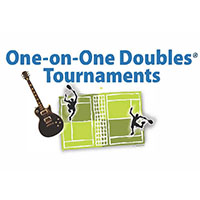 ONE-ON-ONE DOUBLES TENNIS is the crosscourt singles game that includes the alleys.
Players are awarded a two point bonus for winning volleys and overheads that go untouched. The 4 hour tournament format is great for Juniors & Adult events and are played to some house rocking music! One-On-One Doubles has been played as part of ATP, USTA, USPTA and ITA national events. To watch past event videos and more tournament information, visit http://oneononedoubles.com
COLLEGE TENNIS EXPOSURE CAMPS & CLINICS are the world's only tennis camp taught exclusively by head college coaches for junior players interested in playing College Tennis. Established in 1990, The camps are directed by Ed Krass, former Harvard, Clemson & WTT Coach throughout the U.S. For more information, visit https://collegetennis.com.
Florian Meier is one of the world's leading experts when it comes to improving tennis technique. He is the head instructor atwww.onlinetennisinstruction.com with more than 50,000 online students. Over the past 10 years Florian has worked with thousands of students on developing a dominant serve.
TGA Premier Youth Tennis brings tennis onto elementary school campuses through enrichment programs, camps and league play. TGA conducts a five level skill development program using curriculums developed by education experts and the USTA. TGA focuses on instilling a passion for tennis within each child while promoting advancement, achievement and the attainment of life skills that can be utilized on and off a tennis court. All TGA programs serve as an extension of the classroom by incorporating the following components:
Age-appropriate instruction
Character development
Physical education and fitness
Rules & etiquette
Academic lessons in math, science, history and language
Tennis Analytics is a match charting service that provides players and coaches with indexed, searchable online match footage. Raw footage is charted using detailed tagging panels and uploaded to a private online collection. Match stats and events can be filtered and viewed from any web-enabled device, allowing easy identification of match defining moments and trends. A detailed Match Report is also provided. No expensive proprietary equipment is needed, just a basic HD video camera and a fence mount. Raw match footage is uploaded via a dedicated link, and the match is processed within 48 hours. Player Packages start at $555.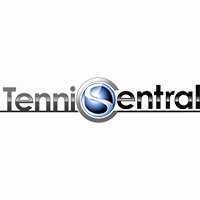 The Tennis Central app has been designed to take the guess work out of your favorite hobby. Within the app, you can find:
1. Compatible players of similar level, interest, and schedule
2. Convenient courts in your vicinity
3. Competent coaches vetted and rated by the community
4. Constructive tracking features that will help you improve faster
5. Instructional videos that will enhance your comprehension of the game
We stopped at nothing to become your only source of faster and sounder improvements and we made it mobile to fit your lifestyle. Join in today to stop struggling with your game.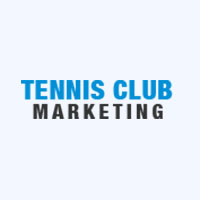 Tennis Club Marketing helps tennis and country clubs attract, convert and delight members through various marketing tactics. From SEO to social media to strategic blogging and more, marketing your tennis facility has never been easier, or more hands off, than with Tennis Club Marketing.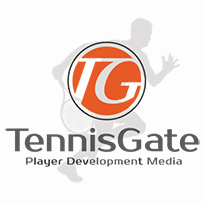 TennisGate is a video based online-portal, accessible through computer, smart phone or tablet. In it, top international experts help ambitious players, coaches, and tennis enthusiasts to understand the game better.
We use exclusive, premium sport-software to help our users visualize all aspects of the game. We present technical and tactical analyses, measure running distances and speeds, illustrate player's positions, targets and ball flight patterns and offer a great variety of tips and information that can be immediately applied on the court.
In addition, we are the official partner of the German Tennis Federation in the modernization of their coaching education program, helping them to present their information in a much more dynamic, visual and effective way.
TennisJobs.com is the First and oldest established International Tennis Employment Service in the world. TennisJobs.com offers Tennis Professionals and Coaches job opening opportunities at Country Clubs, Tennis Club, Resorts, Public Facilities, Camps, High Schools and Colleges around the USA and the world. Employers can advertise their position opening to our huge international database of tennis professionals for FREE.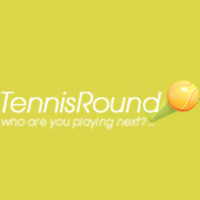 Tennis Round is a communications platform for connecting tennis players and scheduling matches. Once you register you can send and receive messages to play with other tennis players in your city or when you travel. Send invites on your own via the Free Trial Plan or get automatically matched up to other players via the Premium Plan. Every time we find you someone we'll send you an email and text message (SMS). With users from over 3,000 cities and tennis courts mapped in 5,000 cities www.tennisround.com is the online meeting place for many recreational tennis players. To register visit http://www.tennisround.com/register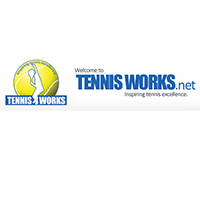 Tennis Works
is a tennis development and educational resource company. It's founders
John Cavill and Melvyn Jones,
aim is to
'inspire tennis excellence'
and provide a 'one stop shop' where one will find everything needed to play, coach and develop the wonderful game of tennis whether you are a player, parent, coach, tennis leader, tennis enthusiast, club official or business owner.
tennisworks.net is full of quality content in the form of videos, webinars, audio files and documents to help everyone, of all ages, from beginner through to professional tennis players develop their view of the game.
They run regular live seminars in the UK with guest presenters delivering educational workshops as well as innovative online Webinars to a worldwide audience.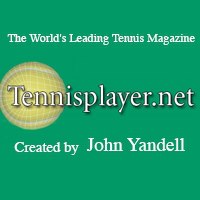 Tennisplayer.net is the world's leading tennis magazine, created by John Yandell. Every month Tennisplayer publishes articles from the top coaches in tennis on every aspect of the game, as well as high speed footage of the world's top players—the only place where you can study Roger Federer, Novak Djokovic, Rafael Nadal and 60 other players frame by frame from multiple angles. In the Tennisplayer archives subscribers have complete access to every issue every published. The most powerful learning resource ever created to help players at all levels understand the game, love the game, and reach their potential.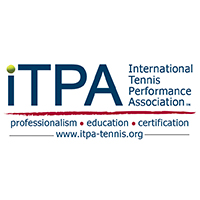 International Tennis Performance Association (iTPA) is the worldwide education and certification organization for trainers, coaches and specialists who have a passion for tennis-specific performance enhancement and injury prevention. The company offers 3 levels of tennis-specific fitness certification, in addition to other education such as DVDs and in-person workshop and conferences. The iTPA is the first of its kind in the tennis industry, and is aimed at strength and conditioning coaches, athletic trainers, fitness personnel, personal trainers, physical therapists, nutritionists, medical personnel, tennis coaches and other specialists working with tennis players of all ages and levels. Interact online at www.itpa-tennis.org,www.facebook.com/itpatennis and www.twitter.com/itpatennis.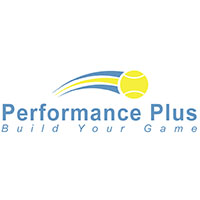 The Performance Plus Tennis System is the most unique tennis skills development and training program available on-line. Players of all skill levels, from beginner to advanced level players will benefit from the Performance Plus System, as the real keys to developing tennis technique are revealed and taught like no other program! The Performance Plus program is uniquely organized into progressive lessons that will build your foundation – the fundamental principles that you must master to achieve your potential in tennis!
Each video lesson in our system includes drills and exercises to quickly develop the principles of the lesson. Once you have the Performance Plus Foundation built into your game, you can actually benefit from many of the lessons and tips presented by other on-line coaches and even your local teaching pro. The Performance Plus System builds the architecture of your game, much like the framework of a building. Once you have your framework properly built, you can improvise, expand and develop new skills and allow your own individual style to flourish!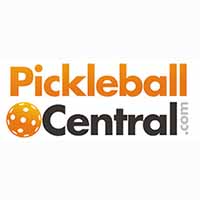 PickleballCentral.com is the largest reseller of pickleball equipment on the internet. They are growing quickly and plan on continued rapid growth by steadily adding more products and resources along with the absolute best service and the best selection in online pickleball equipment and apparel. Pickleball Central has partnered with OnCourt OffCourt in leading events such as the US Open Pickleball Championships and USAPA National Championships to offer creative products and help grow the sport.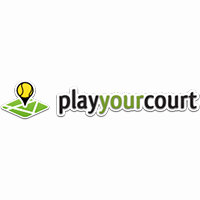 PlayYourCourt.com Connects Independent Pros/Coaches to New Students
Whether you are looking simply to add a few extra hours of lessons a week or want to easily grow your independent teaching business, check out our friends at PlayYourCourt.com, a mobile tennis business that helps coaches connect with local players in search of instruction. It's free and easy to set up and PlayYourCourt.com will provide you with a full-service scheduling, billing, customer service and marketing solution to connect with new students in your area helping you drive less and teach more.
---
STRATEGIC PARTNERS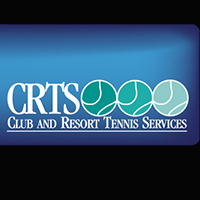 CRTS has been providing valuable resources for Tennis Teaching Professionals, Coaches and Tennis Players for over 20 years. Visit www.jobeasier.com, www.highschooltenniscoach.com and www.mytennisstrategy.com for free samples and creative ideas and programs!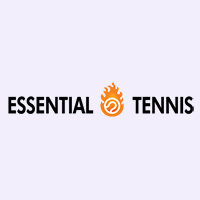 If you're a passionate tennis player searching for effective, no nonsense instruction that can help you quickly get to the next level then Essential Tennis is the resource you've been looking for. Their website has hundreds of video, audio, and written lessons covering all aspects of the game including singles and doubles strategy, technique instruction for your serve, groundstrokes and net game and even mental toughness guidance to help you get "in the zone" quickly and easily. New lessons are published on a regular basis so be sure to join the over 51,000 other players all over the world subscribed to their instruction!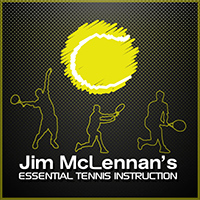 Jim McLennan's Essential Tennis Instruction includes commentary, podcasts, analysis, online coursework and more. In what is becoming a crowded online instructional field, Jim's work stands out for his concise yet insightful work. If you want to get to the point - bookmark Essentialtennisinstruction.com.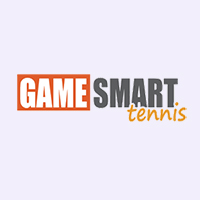 WE REINVENTED VIDEO MATCH ANALYSIS!
Upload your recorded match to www.gamesmarttennis.com and we will provide STATISTICAL AND VIDEO ANALYSIS of your match.
USABILITY AND DEPTH OF ANALYSIS are the things that set us apart from anyone else. Our INTUITIVE INTERFACE links all the statistics to the corresponding EDITED AND SEARCHABLE point-by-point video report.
You will be able to SHARE the analysis, SAVE points of interest, even COMMUNICATE with your coach. You will be able to analyze your patterns of play, compare trends, habits and progress of your game over a long period of time.
Press Play! Fast Forward Your Game!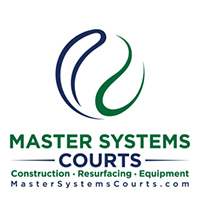 For over twenty-five (25) years Master Systems has specialized in residential and commercial tennis, pickleball, basketball and sport court construction, resurfacing and equipment. We are known for providing our clients innovative turnkey court solutions with integrity, craftsmanship and unparalleled service before and after the sale. Our services include Court Consultation, Design, Construction, Resurfacing, Repair, Maintenance, Cleaning, Fencing, Windscreen, Netting, Lighting, Accessories.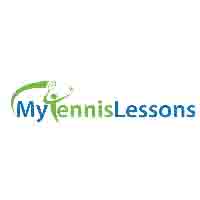 MyTennisLessons is an online marketplace that connects people with the best local tennis instructors in 4,000 cities across the U.S. Over the past eight years, we have arranged 150,000+ private and semi-private tennis lessons on behalf of our 2,000 instructors in the MTL network.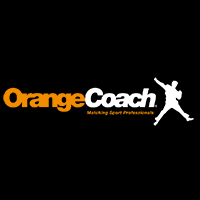 OrangeCoach is an online employment platform in the international tennis industry. We help local and international tennis professionals to reach their full potential by complementing their business knowledge and expertise. We help in terms of contracts, relocation, jobs and education. Simply by submitting their (video) resume, coaches can join OrangeCoach and unlock all sorts of new opportunities and benefits.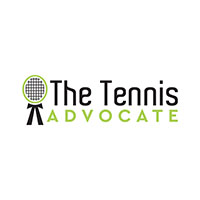 The Tennis Advocate is a tennis website and media outlet that offers unique tennis news and views from around the world. It features professional writing talent and exclusive content that provides tennis fans and insiders with unique content and expert opinions from many different perspectives of the sport. The Tennis Advocate prides itself on being among the top tennis-related news outlets worldwide.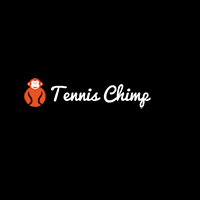 Tennis Chimp is building the most powerful tennis community in the world where people share the same passion...tennis! Tennis Chimp will leverage the power of mobile technology to help Coaches, Clubs, Academies and other organizations improve communication while capitalizing on the e-commerce phenomenon. Tennis Chimp allows everyone to become a branded broadcast channel with tools to create world-class content that may be published to large groups or privately to individuals from anywhere in the world. Stay connected to your audience at all times.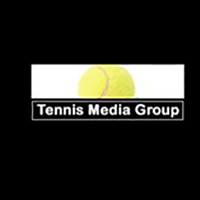 TENNIS CLUB BUSINESS is a free monthly newsletter published by TENNIS MEDIA GROUP, bringing relevant and timely club related content to tennis club owners, managers, tennis professionals, and tennis organizations. In addition to information about new products, apps, and organizational news, the newsletter features marketing and social media related content as well as Tennis Facility of the Month, Tennis Organization of the Month, and Tennis Pro of the Month.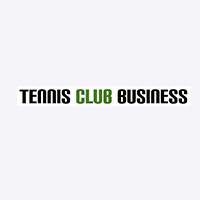 WTATP TOUR NOTES is a free weekly Blog series published by TENNIS MEDIA GROUP, bringing relevant and timely tennis pro-tour related content to the general public every Monday morning after the publication of new ranking information for the top players. In addition to tournament results, reviews and comments, the blog features ranking news, social media chatter on Twitter, preview of the following week's tournaments, and an article about whatever happened to select tennis legends like Patrick Rafter, Margaret Court, and many more.
TopCourt is a newly launched digital learning platform that offers tennis fans an authentic look into the life, mind, and performance of the game's top professionals and legendary coaches. To try them out with a 14 day free trial click here.